Hike in the Newbury Marsh
February 27, 2018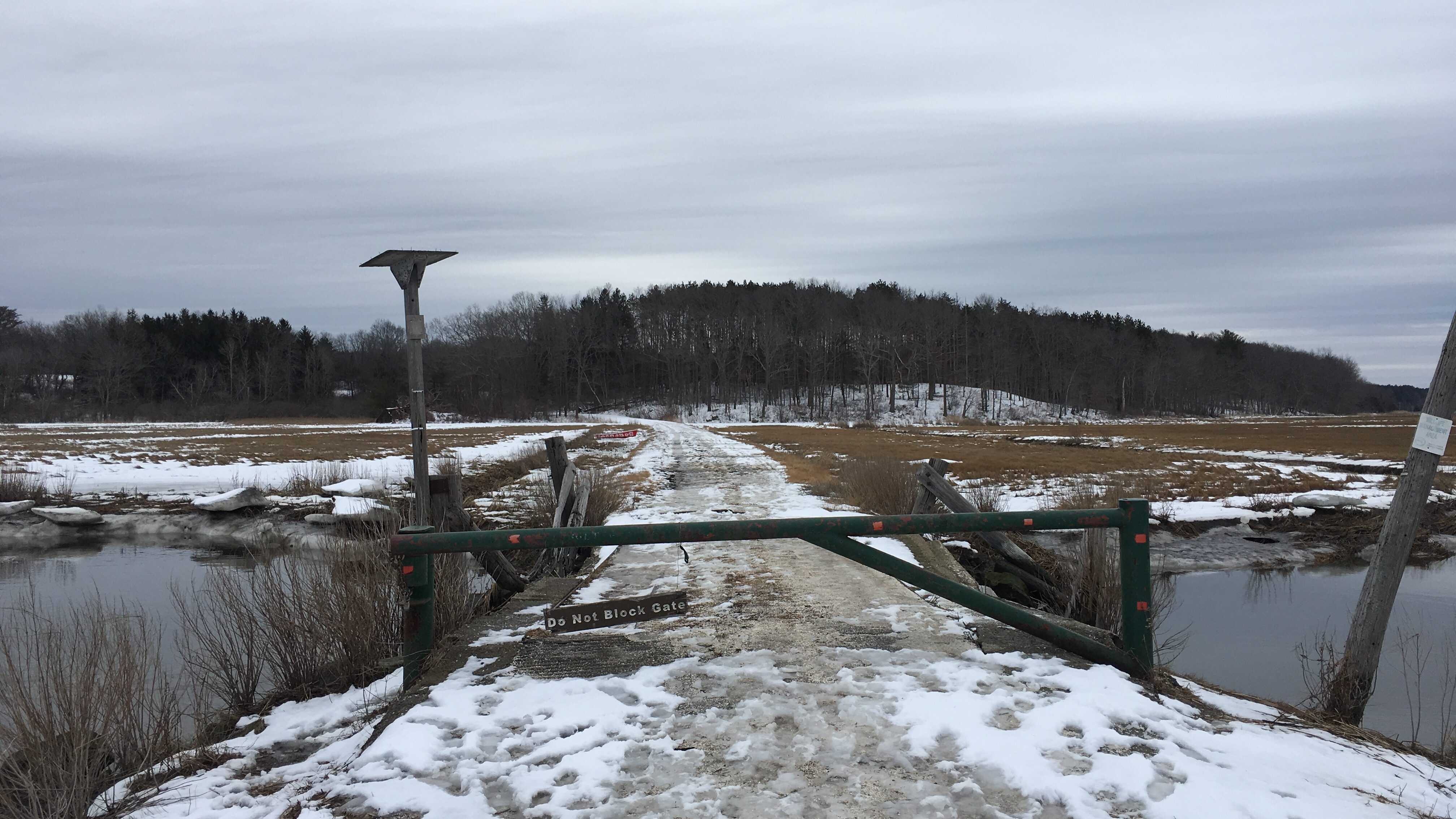 There's a bridge that I had noticed while taking the train into Boston in the morning. Looking at Google Maps, it was clear there was a path through the marsh to the bridge.
That meant it was time for some exploring. That lead to the bridge pictured above in the marsh that looked straight from The Road.
Signs indicated that there's pheasant hunting in the fall. And tracks made it clear that plenty of dogs, snowshoers, and cross country skiers used the trails.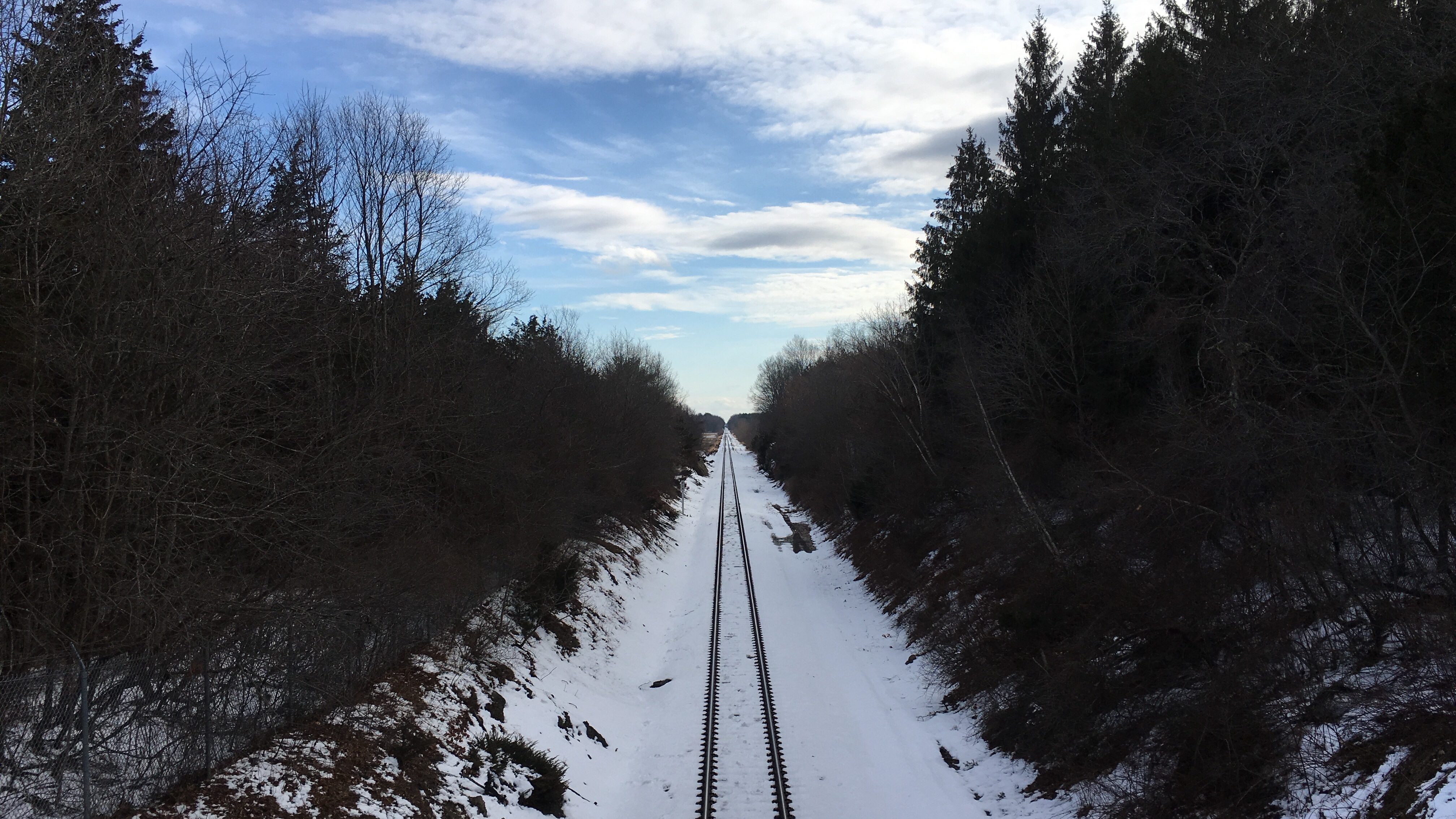 It just so happened that a train went under the bridge while we were on it. I apologize for the vertical video, Instagram and Snapchat have ruined that crusade.